LEADERSHIP TEAM
The leadership team are the source of influence for the well-organized structure in Procademia. They take acute care to help the folks to accomplish their goals and are always ready to lend a helping hand for it. They focus on the traits that would help the members of Procademia to excel and guide them all to reach their lifetime goal with proper guidance.
T.Mohan Thilak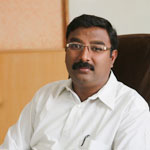 When you meet Mohan Thilak, he beams—a warm smile that spreads across his face. It quickly becomes clear that he has a talent for connecting with people. As Co-founder & Director of Quadruple Group of Companies, Thilak drives Quadruple Education Network Business and holds responsibilities of Group HR and Quality Initiatives including ISO. Started his career with Indian Express Group – Deltatec Solutions Private Limited as Associate Manager, then with Onida Group and later with IBM, before venturing into his own business - Quadruple Group of Companies. Thilak had been instrumental in the formation of Cisco Academy in South India - an academy for nurturing network engineers across campuses. Thilak is a valuable team player and leader who works with utmost diligence and integrity. Positive thinker and a great motivator.
As a first-generation entrepreneur, he can nurture long-term business relationships. An extremely customer-focused professional, respected for his work ethics, he had always been a mentor to his employees and took them in the right direction. Thilak has been a helping hand, right from his college days and involved in a lot of philanthropy. Thilak's MENTOR always has been his father - Mr.N.Thangavelu - a selfless bureaucrat and philanthropist. He molded thilak right from his childhood to be a valuable citizen and a great business leader. Thilak's growth in his career proves the stable mentorship of his dad. Family had been equally important for Thilak all through his Endeavor; Reethu and Reenu are Thilak's personal world.

Senthil Kumar. B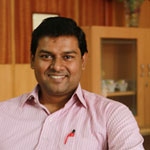 An astute businessman and a leader in developing new markets, Senthil Kumar Balakrishnan completed his MBA degree from the prestigious Annamalai University, Tamilnadu and began his corporate career with Aptech. Working with leading corporates and MNCs, he gained considerable experience in business development, corporate roles and IT roles across industry verticals. He gained valuable insight and understanding of the industry and its business applications helping clients meet their critical challenges and business goals. He co-founded Quadruple in 2008, drawing on his long-term relationships in the technological and tech design communities based on strong business ethics, professionalism and discretion.
A true blue volunteer, Senthil has also been actively involved in reaching out to terminally ill patients with care and financial aid. For people who have little to look forward to, beyond the four walls of the hospital and sometimes painful treatments, Senthil plays good Samaritan, helping them through a program of compassionate service, besides supporting the grieving with care and comfort. He also plans to start a Trust Reillumine Foundation to help terminal ill patients to help grieving families of patients cope up with the emotional and financial needs of their loved ones and fund the needy in pursuing basic education. Besides bringing professional expertise to Quadruple, Mr.Senthil's various interests-family (he enjoys spending time with his wife and two children), traveling, volunteering, pursuing culinary trails and experimenting with different cuisines - allow him to find a common ground with clients across various disciplines.

Raju Packianathan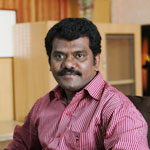 An extensive 12+ years of experience in Key Account Management, Information Technology, Multi-dimensional Marketing and Business Development. He has an active personal understanding about IT and Business Services which encompasses Manufacturing Execution Systems, Staffing and Business Strategy. The experience reflects strong entrepreneurial abilities evident in incorporation and growth of three companies in three successive years engulfing Manufacturing, Education and IT sector.
An innovative business leader with a social outlook benefits from effective Team Management, Go-to-Market attitude, Customer Engagement skills, and earnest zeal to create Niche Market. Holds stimulating acumen about pedagogy and is known to invigorate people around him towards excellence. Has an infectious enthusiasm for work. Career began as a Business Manager at Deltatec Solutions Limited (Indian Express Group) & grew to head the Marketing Team of Skylark Information Technologies Private Limited. He holds an MBA in marketing from (Madurai Kamaraj University) and a B.Sc in Computer Science (Manonmaniam Sundaranar University).

Amalraj Augustine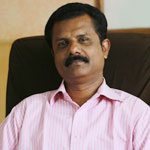 Quadruple's clear focus on quality and service, and long-term competitive advantage is the outcome and responsibility of Amalraj Augustine's dynamic leadership. A Post Graduate in Social Dynamics, his corporate expertise encompasses finance, marketing, training and administration management acquired and nurtured over 20 years in this business.
His extensive background in leadership development has enabled him to work with aspiring leaders and mid-level managers, focusing on promoting personal renewal and a resilient mindset, key leadership capacities in effectively navigating and leading change. At Quadruple, he is responsible for leading the evaluation, assessment and progression of key business opportunities for the Group. Outside Quadruple, Augustine is a family man and pursues his love for fine arts in which he has a degree.

Dr.R.Dhanapal Ph.D., FIASTED, MIACSIT, MIAENG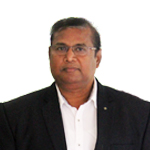 Prof.Dr.R.Dhanapal obtained his Ph.D in Computer Science from Bharathidasan University, Tamil Nadu, India. He has 28 years of teaching, research and administrative experience that includes 21 years of Government Service. Besides being Professor, he is also a prolific writer, having authored twenty-one books on various topics in Computer Science. His books have been prescribed as textbooks in Bharathidasan University, and Autonomous colleges affiliated to Bharathidasan University. He has served as Chairman of Board of Studies in Computer Science of Bharathidasan University, member of Board of Studies in Computer Science at several universities and autonomous colleges.
Member of standing committee of Artificial Intelligence and Expert Systems of IASTED, Canada and Senior Member of International Association of Computer Science and Information Technology (IACSIT), Singapore and member of International Association of Engineers, Hongkong. He has Visited USA, Japan, Malaysia, and Singapore as the invited speaker at the International conferences / Research meet. He is the recipient of the prestigious 'Lifetime Achievement' and 'Excellence' Awards instituted by Government of India, 'Best Professor Award' Instituted by ASDF and Government of Puducherry.
He served as Principal Investigator for UGC and AICTE New Delhi funded innovative, major and minor research projects worth of 1.7 crore especially in the area of Intelligent Systems, Data Mining, and Soft Computing. He is the recognized supervisor for research programmes in Computer Science leading to Ph.D and MS by research in several universities including Anna University Chennai, Bharathiar University Coimbatore, Manonmaniam Sundaranar University Tirunelveli, Periyar University Salem, Mother Teresa University Kodaikanal and many Deemed Universities. He has got 74 papers to his credit in international and national journals. He served as Editor In Chief for the International Journal of Research and Reviews in Artificial Intelligence (IJRRAI) United Kingdom and serving as reviewer and member of editorial in accredited peer-reviewed national and international journals including Elsevier Journals.