EXPERT PANEL
Our expert panel would provide any specialized input, whenever required. They are a team, each with varied expertise, who are capable of imparting the knowledge required. They are capable of resolving complex issues, and take credibility with respect to organizing the various aspects of Procademia. They explore the different trends and recommend the actions that would help in excelling synonymously.
Bharat Kandanoor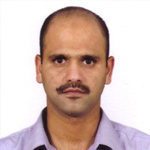 Bharat(Managing Director, Secure-IQ) founded Secure-IQ and is also the Managing Director of Technology, his responsibilities span the wholesome scope of SecureIQ's activities in India. His contribution is crucial in building and leading the engineering team based in Chennai and is the primary liaison between the US and Indian operations. Bharat is responsible for the profitability of the Indian operation and manages the infrastructure build out needed to achieve that goal.
He is driven to pioneer the next generation network and security management solutions, building strong partner relationships and fulfilling corporate business objectives. Bharat is a successful technology leader with rich experience in designing and implementing multi-tiered, distributed applications for Network and Security Service companies. He holds a Bachelors degree in Computer Science from Sri Venkateswara University and a Master's Degree in Computer Science from the University of Madras.

Jeyakumar Balasundararam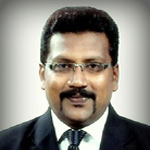 Country Head - VP ( Operations ) at Skipper Eyeq Nigeria Ltd.An astute business development and management professional, Mr. Jeyakumar is widely known as JK and is currently the COO at the renowned Aster Aadhar Hospital, DM Healthcare in Kolhapur, India. He believes in "Success is a Journey, not a destiny."
He is a Visionary Leader and Business Consultant of Gerson Lehrman Group, Texas, USA for consultation under Health Care & Bio - Medical Council. Creative Manpower management expert and talent acquisition specialist. His expertise had helped growing Nigerian Hospitals to enhance their business development by 150% in 1 year. With successful stints in various health care units, Mr. Jeyakumar is a proactive administrator with more than 15 years of experience in Capital Planning, Business Development, Hospital Administration and Team Management. A proficient orator, he acquired his training skills by delivering a number of seminars and speeches at the Sri Ramachandra Medical College and University. Mr. Jeyakumar's exposure also expands across the Pan Asian and Pan African Region and he has spearheaded International CME Programs and Branding initiatives. As one of those rare professionals who have made their mark in the Medical & Hospital Industry, he has a proven track record for business expansion, networking, and sustenance, with remarkable people management skills.
Mr. Jeyakumar Balasundararam, is a Hospital Administration graduate, with a Post Graduate Diploma in Marketing Management from the Madurai Kamaraj University. He has been actively involved in co-authored a book named "The story of 2 legends" and has several renowned certifications and credentials to his name. Jeyakumar continues to inspire numerous young Indians to take up niche careers and scale to higher levels of competency to achieve success. He believes that Procademia is a powerful platform that would empower individuals to search and create their successful identity, in their chosen professional arena.

Dr. D. J. E. Ravi Thilagan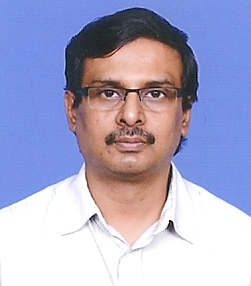 Ravi Thilagan-Head(HR), Financial Software & Systems (P) Ltd is an expert in the field Human Resource Management and holds a Doctoral degree, with over 25 years of work experience across the industries of Manufacturing, Information Technology and Services. He has a proven record of accomplishment for his leadership skill and style in the various verticals of HR namely, Talent Management, Recruitment & Training, Employee Engagement, Career Development, Compensation and Benefits. A process-driven and systematic analyst when it comes to operations, he has spearheaded the design and implementation of many workforce 'Planning and Management' projects.
Ravi has authored many articles on leadership and co-authored a book on performance management. He is well known for his innovative style of presenting ideas and designing training modules that engage and enlighten trainees. An executive with entertaining oration skills, Ravi is also an active academician and delivers lectures in various business schools. He has an intense interest in Metaphors in Management and have created and delivered presentation on several of them, which gives him the opportunity to interact with young minds and empower their dreams. A thoroughbred professional in Human Resources, his strategic business thinking has given him commendable stints in organizations like Rane TRW and Satyam Computers.
Ravi was awarded his Ph.D, for a thesis on 'Development of a Performance Management System'. He aspires to create avenues for greater levels of excellence in the field of Human Resource Management and continues to inspire a generation of budding professionals.

Rajneesh Jain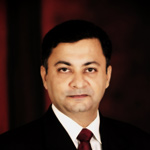 Rajneesh Jain Founder Corem Sales Consulting Private Limited, brings 18 years of established & successful track record of building business, strategy, leading team, driving direct sales, complex high end/enterprise solution selling, account management, channel sales, new business development, Go-To-Market, competitive market share expansion and driving incremental sales through strategic partnerships. Known for strong & aggressive sales leadership, and excellent interpersonal skills. He worked for Fortune100 companies like IBM, Oracle, Sun Microsystems, Ingram Micro, etc.. He is a recognized top team leader & performer, recipient of multiple prestigious sales awards, including representing Sun Microsystems India in "SunRise Winner" - Sun Mic's WW Recognition of top sales performers (Hawaii, Honolulu, USA).
Founded "Corem Sales Consulting Private Limited" in 2013, to focus on Sales Consulting for start-ups, Next-Gen Sales Training and Personal Empowerment.Founded "Corem Sales Consulting Private Limited" in 2013, to focus on Sales Consulting for start-ups, Next-Gen Sales Training and Personal Empowerment.

Manjula Dharmalingam
Manjula Dharmalingam, Director - Learning & Development Services, HCS - Mumbai,an expert in the field of Learning and Development comes with a commendable 22 years of experience in the IT & Telecom industry under the verticals of Sales, Business Process Implementation& Optimization, Software Development, Quality, and Training. She is an eminent orator and stands tall with her exceptional speaking skills in the Computer Society of India, Women's Leadership Summit, Indian Ministry of Statistics and Programme Implementation and many other important associations. As a versatile personality, Manjula also sports entrepreneurial skills and has established Harbinger and Springboks Consulting Solutions, which specializes in L & D. She receives mentoring by Indian School of Business through Goldman Sach's 10000 Global Women Entrepreneur initiatives.
Her knowledge on core software development, project management coupled with leadership qualities; makes her to be one the most dynamic woman trainers in the areas of Project Management, Process Management and Leadership skills. Working with Fortune 500 companies, like Yahoo, IBM, Wipro, J.P Morgan, and CTS, Manjula is a Certified Project Management Professional and Trainer. As an eminent professional with entrepreneurial skills, Manjula continues to inspire and guide hundreds of young professionals to reach their career ambition by applying skills smarter than harder.