BOARD OF ADVISORS
Procademia's board of advisors, pave way to the strategic management and lay the base foundation. They take authority with respect to Procademia and bear responsibility to advice the team and participants. They impart their knowledge on the current trends, market and business, to direct the members of Procademia and guide them throughout. They will provide unbiased counsel for the requests proposed, and encourage the exploration of new ideas. The board of advisors play a key role in monitoring the overall performance of Procademia.
Mr Thomas Wacinski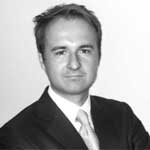 Entrepreneur and Technology Strategy Advisor He brings over ten years of business and technology experiences through various leadership roles in companies in Switzerland, Canada and the UAE. He's been responsible for the development of innovative information technology businesses in various verticals, such as healthcare, life sciences, finance and internet. Mr.Wacinski also has an extensive experience in building, managing and leading multicultural and multidisciplinary teams and was involved in structuring company's operations from client relations back through marketing, operations and R&D departments.
In the last years, he has been working with emerging markets where he set up a development center in Chennai, India, which has become an awarded centre of excellence for Healthcare technologies, mobile services, obtained product certifications from IBM Industry Frameworks, and conformance with regulating bodies such as the Food and Drug Administration (FDA). He is currently in the management of a large advisory and professional services firm in Dubai. Mr. Wacinski graduated at the University of Geneva, Switzerland, in Computer Science with a specialization in data mining algorithms. His academic record includes a position as an MBA lecturer at the Swiss Federal Polytechnic School in Lausanne (EPFL) and several publications and patents.

Srivibhavan (Vibhav) Balaram

Srivibhavan (Vibhav) Balaram is a seasoned General Manager and Entrepreneur with an exceptional technology background. He started his career as a software engineer specializing in a wide range of areas - networking protocols and network management, telecommunications and network switches. Most of his technical work was done in the US at Bell Labs (now Lucent), IBM and HP where he was deputed as an on-site consultant through TCS. Later, in his career, Vibhav led over 100 product releases at Companies like Novell, HP and Business Objects. Vibhav has also mentored several technology people across his professional career. Mentees occupy key positions at Novell, HP, Citrix, NetApp, SAP, Oracle and EMC at their Bangalore development centers and worldwide.
Vibhav was a key member of the Novell India start-up team. He provided leadership and direction to the networking protocols team that led to Novell making a decision to make the India engineering centre the focus for all networking protocols activity worldwide. At HP, Vibhav was Lab Director and VP of Engineering for the HP-UX networking and I/O sub-systems leading an engineering organization of over 300 people. Vibhav was also a very key member of the HP-Compaq integration team at the divisional level. Vibhav led acquiring of an outsourced operation for Business Objects and built an engineering centre from scratch. The team under his leadership was tasked with building several new features, and the first patent was filed within two years of starting the centre. Vibhav, then took up the business responsibility to build a new product targeted at the mid-market – Business Objects EDGE series. This product generated a run rate of 150m$ per annum in a matter of a year and six months.
Vibhav started his entrepreneurial journey with CloudByte – a storage start-up. He led the bootstrapping of the Company and masterminded the seed funding, Series A and Series B fundraising. He also ran the operations of the Company in APJ and EMEA. Vibhav held the positions of Founder & CEO and Founder & COO at CloudByte Inc. Currently, Vibhav advises several start-ups in the enterprise infrastructure space (since October 2013). Vibhav holds a B.E. degree in Electronics and Communications from the National Institute of Engineering, University of Mysore. He has also spent a year working on his Ph.d. At IIT Delhi in the area of theoretical modeling and validation of multi-threaded software systems. He has also attended several management programs at IIM Bangalore and ISB Hyderabad.

Shiva Thirumazhusai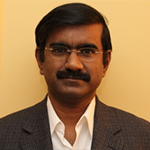 Shiva Thirumazhusai is currently the Founder and CEO of Nasotech, an innovative technology business solutions company. Digital strategy consultant and trainer for executives in emerging technologies. Shiva has over 25 years of experience in managing, creating and deploying solutions for enterprise and consumer market including remote locations. His expertise is well sought out by many for his ability to transform concepts to products. Shiva is a speaker in multiple conferences in US and India.
Shiva is speaker, advisor, coach, and mentor for many startups, entrepreneurs, software engineers, architects, technical and business professionals in US (DC and Bay Area), India and other countries.
Shiva was a founding member of two startups with successful exits. (Paper Software Inc acquired by Netscape and Network24 acquired by Akamai). Shiva was co-founder and CTO of ukoot, a technical events discovery company. Apple and News media featured some of his apps.
Shiva is an ardent leader and strong practicing evangelist of open source. Shiva worked on open source AOL's OMP, Netscape/Mozilla/Firefox, Bugzilla and OSHA. Successfully built and deployed embedded Talkback in 50+ million clients for Netscape, Mozilla and AOL. Resulted in saving approximately $20 million dollars for the company and increased the MTBF by 500%.
Shiva is a co-founder and organizer for Google Developer Group in DC Area. Shiva through his meetup groups (Emerging technologies), Startups-Ignite and many local organizations in organizes meetings on entrepreneurial and technology topics benefiting DC Area technology and business professionals, startups and entrepreneurs.
He started his career in building technologies like Netcaster - an award winning push technology product from Netscape and WebFx / Live3D a cross-platform plug-in (First Plug-in for Netscape)
Nasotech provides solution based on the unique internal (mFirst) platform and custom solutions. Nasotech has pioneered in creating, architecting, deploying a large number of software applications for Legacy, Internet, Mobile, Big Data, IoT, Cognitive (AI – ML/DL), Blockchain, Cryptocurrency and Conversational-UX platforms.
Nasotech provides training in Mobile, Big Data. Cognitive (AI – ML/DL), Blockchain and Emerging technologies through classroom and practical projects for people interested in a career shift. Nasotech has been conducting Boot camps for managers and executives on perceive the benefits of emerging technologies and manage the resources.
Shiva is a TIE Charter/Board Member. Shiva is also member of CTO group in DC. Shiva is mentor and mentor council chairman for Startups-Ignite, a startup eco-system based out of Tysons, VA. Lifetime member of Computer Society of India. Shiva holds a MS degree. He can be reached by email at shiva@nasotech.com or by phone (703) 493-0436.