Media
Secure IQ – Procademia – Celebrating Partnership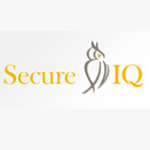 We are glad to have Secure IQ as our Corporate partner on board who will share the vision collectively and create a work-force with high employability skills.
Secure IQ is a leading provider of network security products and services targeted towards the carrier and service provider space. Secure IQ are a total security solution provider offering 24/7/365 security monitoring services via our hardened SOC, security assessments, vulnerability & penetration testing, SOC build-out services and outsourced Security Analyst/Engineering consulting resources.
Bharat Kandanoor, the Managing Director of Secure IQ, is very happy to associate with Procademia and has ensured all his support for the visionary endeavors of the brand. He is thoroughly convinced that Procademia would add significant mileage to their company's brand image and use the online platform to attract the best talent for Secure IQ.